Treatment and Monitoring
The Rare Disease Specialty Testing Program (RDSTP) is a biomarker and immunogenicity testing program sponsored by Sanofi, at no charge to Canadian clinicians who have patients diagnosed with certain lysosomal storage disorders; the RDSTP supports clinicians in monitoring disease progression and response to therapy, as well as covering immunogenicity and adverse event-related testing.

In addition to the RDSTP, Sanofi Canada also offers Roadmap2Rare, a collection of sponsored rare disease diagnostic testing services and tools available to Canadian clinicians, and the Rare Together Patient Support Program, which provides support for rare disease patients on Sanofi therapy and their treating clinicians.
Biomarker and immunogenicity testing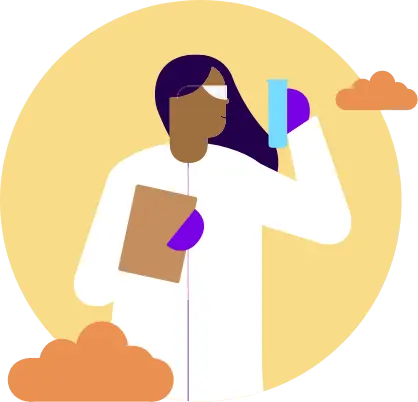 Biomarker Testing

For patients diagnosed with Fabry, Gaucher or Pompe disease, biomarker testing is provided through the RDSTP to support clinicians in monitoring disease progression, and to assess therapy response where applicable. The RDSTP provides complimentary analysis of biomarkers for diagnosed patients, regardless of treatment status.


Anti-Drug Antibody
(Immunogenicity) Testing

For patients who are diagnosed with Fabry, Gaucher, Mucopolysaccharidosis I (MPS-I), or Pompe disease and who are on Sanofi therapy, the RDSTP covers adverse event-related testing and anti-drug antibody testing.
RDSTP and specimen collection services
Get in touch for more information about the RDSTP and specimen collection support services. For both RDSTP immunogenicity and biomarker testing, complimentary specimen collection support services are available.
The RDSTP is not intended to, and should not, interfere in any way with a clinician's or patient's independent judgement and freedom of choice in the testing and treatment options for these diseases. Clinicians and patients should always consider the full range of testing and treatment options and select those most appropriate for the individual patient.